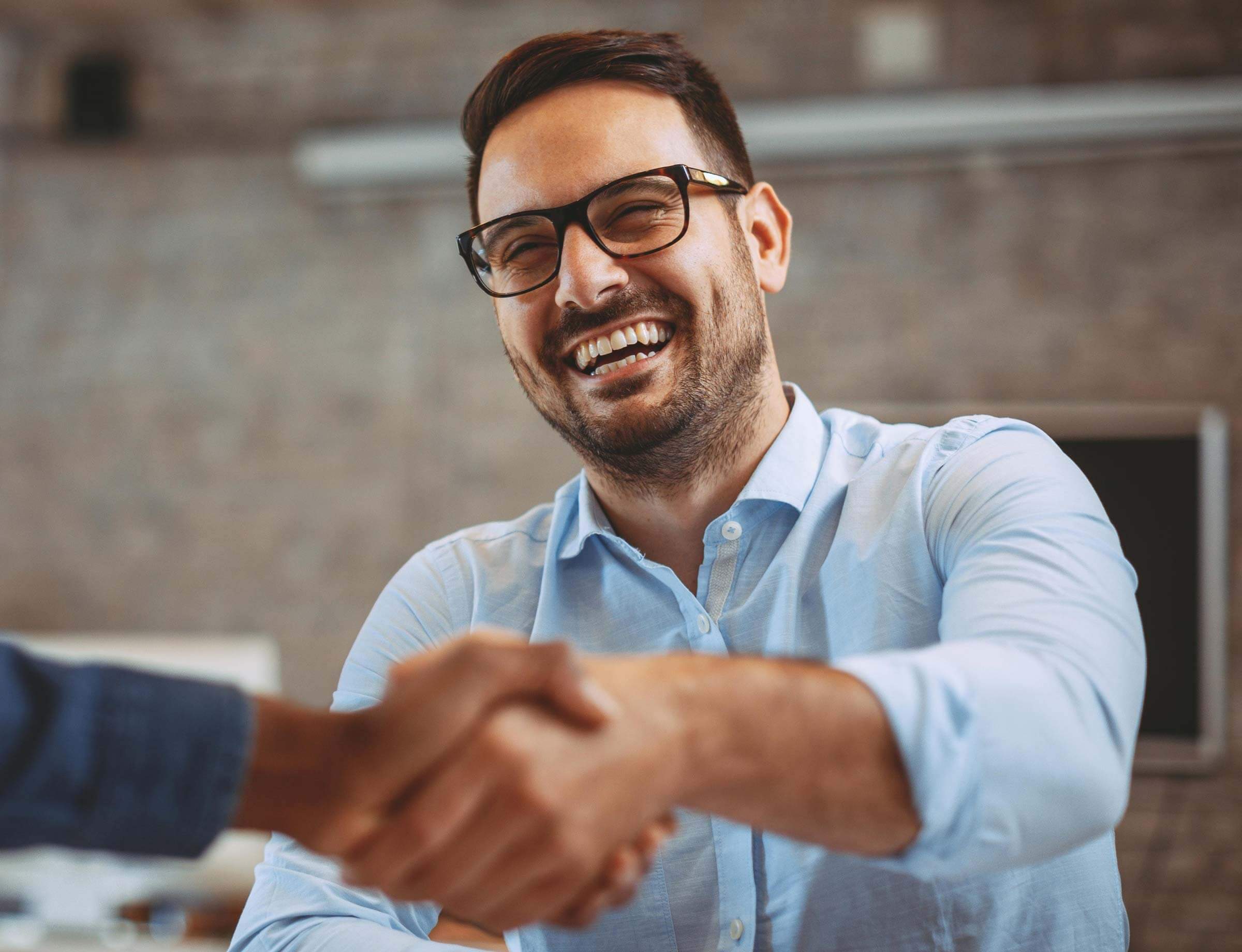 What is a Public Adjuster?
If you've recently experienced property damage or property loss like a tornado or hurricane – or even something more minor like a water pipe burst or roof hail damage – then you are probably stressed, worried about your home and other property, and the last thing you want to worry about is dealing with your insurance company and insurance adjuster.
Which is where public adjusters come in handy, and many homeowners or property owners aren't sure what a public adjuster is or exactly what they do, until they need to hire one themselves.
Learn everything you need to know about how a public adjuster will help you get the most from your insurance policy coverage.
What is a Public Adjuster?
A public adjuster is an independent insurance professional who can be hired by a homeowner or insurance policy holder in order to settle or maximize the value of their claim(s). A public adjuster works for you, not the insurance company.
The public adjuster serves as an advocate for the policy holder and represents their interests to the insurance company.
They legally represent the policy holder during the roof insurance claim process, and they can handle the insurance from start to finish, with the goal of saving the insured party both money and time.
A public adjuster often works with other contractors to independently inspect property damage, provide quotes regarding repairs, and even have their own teams or contacts for contractors who can help out policyholders.
Public adjusters or public claims adjusters take the time to review your insurance policy with you so know exactly what's covered and what's not.
Insurance policies can be extremely complicated and making a claim can be a lengthy process; these things combine to make filing a claim overly complicated, especially for someone who's already dealing with the hardship of property damage and perhaps even temporary displacement from their home.
A public insurance adjuster puts together the details for and assign dollar values to your property loss claim on your behalf, ensuring that every dollar is captured in the claim.
Why Would Someone Hire a Public Adjuster?
A public adjuster or public claim adjuster handles an insurance claim from start to finish. This often happens at times when the policyholder is dealing with many other issues like rebuilding or repairing their property, or even finding a new temporary home if they've been displaced.
At times like these, a public adjuster can offer invaluable assistance.
If you've never had to file a significant insurance claim on a property or other asset, you might not know that much of the time, insurance companies do not want to pay out a maximum claim and will use their own adjusters to attempt to make sure that it doesn't happen.
When you file a property damage claim, you may need help with calculating recoverable depreciation, and the main goal of an insurance company is to still remain profitable by sometimes offering the minimum payout possible.
If you've experienced a major disaster and are displaced from your home, you'll need to understand how loss of use works so you can be properly covered for temporary living expenses.
The property loss claims process isn't always user-friendly for policyholders and if you don't have the experience with such claims or property damage, you may not know if there are still damages that need addressed or if you're eligible to receive a larger settlement.
When you're ready to settle your property claim, you may be entitled to more money than you or your insurance company think.
Public Adjusters Are On Your Side
Insurance companies are not on the side of the policy holder, but public adjusters are. They'll argue policy, bring in their own inspectors and contractors, and otherwise maximize the value of a claim.
Their expertise in the details of the homeowner insurance claim process and attention to detail can make all the difference in the payout for a property owner.
Public adjusters are often viewed as the "white knights" or saviors of the insurance world (with the insurance companies themselves being the bad guy).
What's more, public adjusting experts tend to have or develop contacts in the construction and home building realms or similar industries, so they can help their clients find professionals with the expertise they need.
This means that you won't have to source contractors and other experts yourself – saving you a great deal of time and stress.
When you work with a public adjuster, you get an expert – along with their team of experienced pros – who makes it their personal business to ensure that you get the maximum settlement that you deserve.
Ready to have us get your maximum insurance coverage payout?
Public Adjusters Fully Understand the Property Claims Process
Since public adjusters often have experience working at insurance companies, they know the game and exactly how to work with them in order to best handle your claim while also avoiding costly mistakes.
When you experience significant property damage or even a major disaster, you're likely stressed out and have more than enough to deal with without the added complications of ensuring that you've filed your insurance claim correctly.
What's more, a public adjuster will be able to bring in their own team of experts to assess your property for hidden losses or problems that you or your insurance company's adjuster might miss (and remember, the insurance company's adjusters aren't on your side to begin with).
A public adjusting firm is there to make sure that you experience a complete recovery after experiencing property damage and that your insurance company covers every applicable bit of damage to your property.
When your property receives damage, there may be hidden damage to property that a home insurance adjuster may miss. A public adjuster will deal with the insurance adjuster to make sure that your insurance company covers every applicable damage to ensure a complete recovery after experiencing a loss.
Public Adjusters Speed Up The Home Insurance Claim Process
Once you've experienced a loss or property damage, there's a property damage claim limit to file an insurance claim and accept an insurance payout settlement. This is yet another reason to hire a public adjuster – they can help you file a claim quickly along with helping with any necessary property inspections.
Public adjusters can also make sure that your claim stays at the top of the list of your insurance company's priorities instead of ending up at the bottom of the pile. This is particularly important during a major natural disaster when the insurance companies may be overloaded and you may be displaced from your home.
The length of time that is required to deal with your insurance company can prove to be a pain when they know it's a complicated situation.
Your public adjuster will be your advocate and keep your insurance company working on your claim and settlement, and greatly speed up the process of how long an insurance claim can take.
What's more, it's likely that you are filing a property damage claim during a complicated and hectic time in your life post-disaster or major weather event.
And the insurance companies know this fact, and they will use these stressors and make you deal with all sorts of frustrating red tape so you're more likely to settle for less just to get things over with.
This is why working with a public adjuster who operates during the same 9 to 5 business hours as the insurance company's adjusters – the very same hours that may be most inconvenient for you to handle things due to your work and family obligations and getting your life back to normal.
Public Adjusters Have The Property Insurance Claims Expertise You Need
Chances are that you might not be too familiar with what a public adjuster does – until you actually need to engage one!
If you've never had to be a part of property insurance claims, or how homeowners insurance claim work, or simply don't know where begin with the process, a public adjuster can help you handle everything from understanding your insurance policy and coverage to getting your damaged property inspected to the finer details of your actual claim.
After all, if you are unfamiliar with your policy and coverage, insurance companies can use your lack of property insurance knowledge to their advantage and offer you a lower payout, assuming you don't know what kind of payout you should be receiving. A public adjuster can help to prevent that!
What are Public Adjusters Fees, and How Do They Get Paid?
Now all of this may sound good to you – but you're probably wondering how much a public adjuster costs by now (or how much they charge). The good news is that these professionals generally take a percentage of the settlement, so you won't have to pay up front and they'll be extra motivated to get you the greatest possible payout.
The amount that a public adjuster makes depends on a lot of different variables, from their location, the values of the claims they are working on, and the percentage they've negotiated for in your given case.
You may choose to work with a public adjuster for a variety of reasons. The primary one is almost always the fact that of course you want to maximize their settlement.
Since insurance claims can be complex enough without dealing with the aftermath of a natural disaster and property damage, and insurance companies don't necessarily want to pay out claims, you may want to hire someone with professional expertise to get a maximum payout.
Another reason to work with a public adjuster is that you don't want the stress of trying to work with the insurance company themselves, especially if you are suffering from the loss of your home or other property, and may be displaced from your home.
It can an emotionally difficult situation that can often be better handled by a more objective third party like a public adjuster who can think more clearly.
Finally, since working with a public adjuster doesn't require cash up front or hourly fees, this is often easier for people to handle, especially after experiencing a significant loss.
Plus the public adjuster will often be able to negotiate a higher payout than you could yourself, so the end results will be net positive or at least cost neutral for you – it's a win-win situation for the public adjuster and the people who hire them.
The Difference Between a Public Adjuster and an Insurance Claims Adjuster
If you're filing an insurance claim, you should know the difference between expert public adjusters and insurance company adjusters or insurance assessor.
The work involved in being an adjuster for the general public or an insurance company is fairly similar – adjusting or managing insurance claims to come to a settlement.
However, the difference between two types of adjusters is the side they are on. Public adjusters are on the side of the insured party – your side – making the claim after a loss and want to maximize the payout for their clients, while insurance adjusters are on the side of the insurance company and generally want to pay out the lowest sum possible.
Insurance staff adjusters or company adjusters have an obligation to do what's best for the company.
Sometimes, insurance companies hire independent adjusters (these are not public adjusters and they don't work for policyholders) on a contractual basis for specific types of complex claims – these adjusters still work for the insurance company and are usually paid a percentage of the claim as well.
But remember that independent adjusters are not on your side – public adjusters are!
How Public Adjusters Do Business
If you're thinking of hiring a public adjuster, you should know how the profession generally works. Many public adjusters are former insurance company adjusters that decide to hang up their own shingle for many different reasons that go beyond the "feel good" aspect of working for the little guy or the policyholder versus a big insurance company.
Although there is a lot to be said for that!
Most public adjusters are self-employed and they have a network of savvy professionals like inspectors and contractors who can help them work out the details of your claim, and they have the motivation to do so quickly and effectively; after all, the higher your settlement, the more money they make as well.
Ready to have us fight for your property damage claim?
The Advantages Of Working With A Public Adjuster, and Should You Hire One?
In any given instance, there are only three parties who can negotiate insurance claims in any particular instance, and those are attorneys, the policyholders themselves, and public adjusters.
There's a possibility that an insurance company may consult an independent adjuster or contractor but that won't be legally binding.
When hiring a public adjuster, insurance companies must consult with them before settling a claim once you've signed a contract with them as the policyholder.
That means that a public adjuster can negotiate and settle on the extent and value of the damaged property or assets with the insurance company while you handle all the other aspects of your life.
A public adjuster will negotiate the details and amount of claim based on your policy and coverage. There are three parts of any insurance claim – property damage, reconstruction or repairs, and policy language, the last of which might be the most complicated for the average homeowner or policy holder.
All of the aspects of an insurance claim are negotiable but the policy language and helping you uncover all the things that might be worth a payout might be the biggest benefit of hiring a public adjuster.
Finally, public adjusters make money based on their ability to increase the value of claims due to policy language, knowing how to apply the language, and other factors including working with other contractors to find all the property damage and the myriad ways to get paid to fix it.
Accordingly perhaps the best thing about working with public adjuster is they are on your side and usually prove to be worth it.
They are the advocate for the individual homeowners like you – the insurance consumer or the little guy – and they will work with other contractors to find all the damage, the insurance company to process your claim quickly and efficiently, and most importantly, get you the maximum payout!
FAQs about a Public Adjuster and the Homeowner Insurance Claim Process
Your Insurance Company Offers a Quick Pay Out
Every situation is different, don't let insurance companies tell you how much you're entitled to without actually seeing your claim in detail.
It is normal for insurance companies to offer claim settlements that are too low. Since a public adjuster works on your behalf, a public adjuster will negotiate the settlement amount so you receive the amount promised in your insurance policy and make a full recovery.
The fact that the insurance company offers you are a large sum of money does not mean you are receiving everything you are entitled to.
While some quick settlements may seem nice, you're allowed to take the full amount of time allowed to fully assess your losses and review your insurance company's offer.
Insurance Company Delay Claim Process
You have a specific time frame with settling a claim. If your insurance company is prolonging as long as they can, you could lose out on all to which you're entitled.
Extensive Property Damage
It takes a lot of research, inspection and documentation to be able to settle a property loss insurance claim. If you have a lot of damage, it's important you don't receive the same standard settlement.
Why Haven't I Heard About Public Adjusters?
Until a disaster happens, claim issues are not something a person would pay attention to. Also, people are under the false impression that the adjuster for the insurance company is their advocate, ensuring a full, maximized pay-out from a claim.
That is why expert public adjusters are pro-active in reaching out to offer needed services to people suffering a recent property loss.
Isn't the Insurance Company Looking Out for My Interests?
The independent adjuster, consultants, estimators, and engineers that the insurance company sends out all receive their paycheck from the insurance company. There is no one in that process advocating for you to maximize your claim.
A public adjuster protects your interests the way the insurance claims adjuster represents the insurance company's best interests. The insurance company is in business to make money. The more they pay in claims, the less profit for them.
I Have an Insurance Claims Adjuster, Do I Need a Public Adjuster?
Your insurance policy requires you to present and prove your claim. You must justify and detail every dollar that you expect the insurance company to pay. It is not the responsibility of the insurance claims adjuster to do this.
Large claims are complex; there are many ways to value property, and also many decisions as to what should be included in the claim. A public claims adjuster assembles the claim from your vantage point, capturing every dollar possible. The claims adjuster for the insurance company does not take this approach.
I Have Total Loss Replacement Coverage, Do I Need a Public Adjuster?
Commercial and homeowner's insurance is not like life insurance. Life insurance pays the policy amount in a claim. In a commercial or homeowner claim, the insurance company does not send you a check for the amount of coverage just because you report a loss.
The building claim must be detailed and proven, and there is much that can be disputed. The contents must also be detailed and proper dollar values assigned. To do it right requires expertise and a lot of time. The public claims adjuster maximizes these dollar values, and frees you from the burden of detailing the claim.
I have a CPA and an Attorney. Do I Still Need a Public Adjuster?
Most attorneys and CPAs are not specialists in property loss insurance claims. Public adjusters are often brought in by attorneys and CPAs to provide the expertise required for policy interpretation and maximizing the dollar values of a claim.
Without a public adjustor involved, CPA's and Attorneys typically use the dollar values provided by the insurance company.
Ready to have us fight for your property damage claim?
Everything is Going Ok so Far, Why Do I Need a Public Adjuster?
If you are early in your claim, you are in the "honeymoon" period. You may not have run into anything to dispute yet. If you are later in the claim, you may not recognize that you really are entitled to more money in the settlement according to the insurance contract.
A public adjuster, who is protecting you, will push the valuations on property to higher levels wherever possible. Without the expertise in claim settlement issues, you won't know if you are leaving a lot of "money on the table."
I Want to Handle My Insurance Claim on My Own
If you are not experienced in the intricacies of insurance policies, this could be very expensive "on the job" training! Most people, when they go to court for example, would find it unthinkable not to have an attorney present.
Most people have an accountant or CPA handle their tax matters. Insurance claims are every bit as complex. Quite often, not understanding the policy language completely or not applying the coverages properly results in costly errors.
Is it Better to Have a Public Adjuster Involved at the Beginning of the Claim Process?
A public insurance adjuster will control the direction of the claim and develop strategies with you to maximize your pay-out.
If a public adjuster is involved at the beginning, control of the process remains with you rather than the insurance company. You can bring in a public adjuster late in the game, but that is similar to going to trial without a lawyer.
Once you lose, you can bring in a lawyer, but it is a much different situation.
Most people do not have the knowledge of insurance policies to know if all coverages have been "tapped" appropriately. You could easily walk away from a large amount of money you didn't know was yours.
My Agent, Broker and Contractor Say I Don't Need a Public Adjuster
As much as they may want to help, they have no pull or control over the claims process. Also, they will not do the physical inventory for you that is required. They will not be involved with the building estimate details, business interruption insurance claim or assigning dollar values in any way.
Contractors are usually not experts in insurance claim settlement. The public adjuster will obtain the largest settlement possible. You may then use the contractor of your choice and spend the money as you choose.
They have nothing to do with maximizing your claim. Bottom line, when a public adjuster is involved, insurance companies pay more in claims. They don't like that.
Won't a Public Adjuster's Involvement Delay the Claims Process?
No, to the contrary, because of the expertise and knowledge a Public Adjuster brings to the process, claims are expedited. Areas of disagreement with the insurance company which are inevitable in larger claims are dealt with efficiently, professional to professional.
My Insurance Claim Adjuster Says I Don't Need a Public Adjuster
Nobody likes someone second guessing their work. Public adjusters typically make the insurance companies pay more. It is not realistic to expect them to welcome a public adjuster.
Bottom line: The insurance claims adjuster will tell you what they want to pay you in your claim. A public claims adjuster tells the insurance company what the insurance company is obligated to pay. Then the public claims adjuster fights to make it happen.
Will My Insurance Premium Go Up? Or Worse, Will They Drop Me?
Because hail storms are considered a natural event that is beyond your control, it is against state law for your insurance carrier to increase your premiums or drop you because of a property loss claim!
Is This a Legit Insurance Claim?
You have been paying your insurance for years and are entitled for replacement damage to your home regardless of age or prior condition. A storm like the one that affected your area is very rare and has forced most insurance companies to send Catastrophe Action Teams (CAT) to the area to take care of the overwhelming number of claims.
They are obligated to cover your loss at a fair market value.
Should I Call My Insurance Agent?
No. Most of the insurance companies have sent CAT teams to handle the large number of claims. the CAT teams are paid differently and are a lot easier to deal with than the local claims adjusters. Your chances of an approval increase greatly when dealing with the corporate office and CAT teams.
How Much Damage do I Need to File a Claim?
We are familiar with the parameters that insurance use to approve a claim. We will do a thorough inspection and will show you the results of our inspection. Since we will be meeting the insurance company for the adjuster meeting, we would be wasting our time, as well as yours, if we didn't feel that you are going to get approved.